Introduction
The world of tourism is a universe in constant change, and in this context, the International Tourism Fair (FIT) of Buenos Aires stands as a beacon that illuminates the latest trends and opportunities in the tourism industry. On this journey, GilsanBus joins this journey in search of new alliances, connections and opportunities that strengthen our mission of offering quality transportation for travelers in Spain and beyond.
The Stage: FIT Buenos Aires 2023
From October 2 to October 3, 2023, Buenos Aires becomes the epicenter of international tourism with the celebration of the FIT. Entrepreneurs, tourism service providers, destinations and tourism professionals from around the world gather at this world-renowned event. It is in this context that GilsanBus dives into action, eager to explore new opportunities and consolidate key relationships in the sector.
GilsanBus: Connecting Destinations
GilsanBus, with more than four decades of experience in the market, has stood out as a leading company in the passenger transport sector in Spain. With a modern and diverse fleet ranging from minibuses to spacious coaches, GilsanBus has provided quality transportation services to a wide range of clients, from individual tourists to corporate groups and event delegations.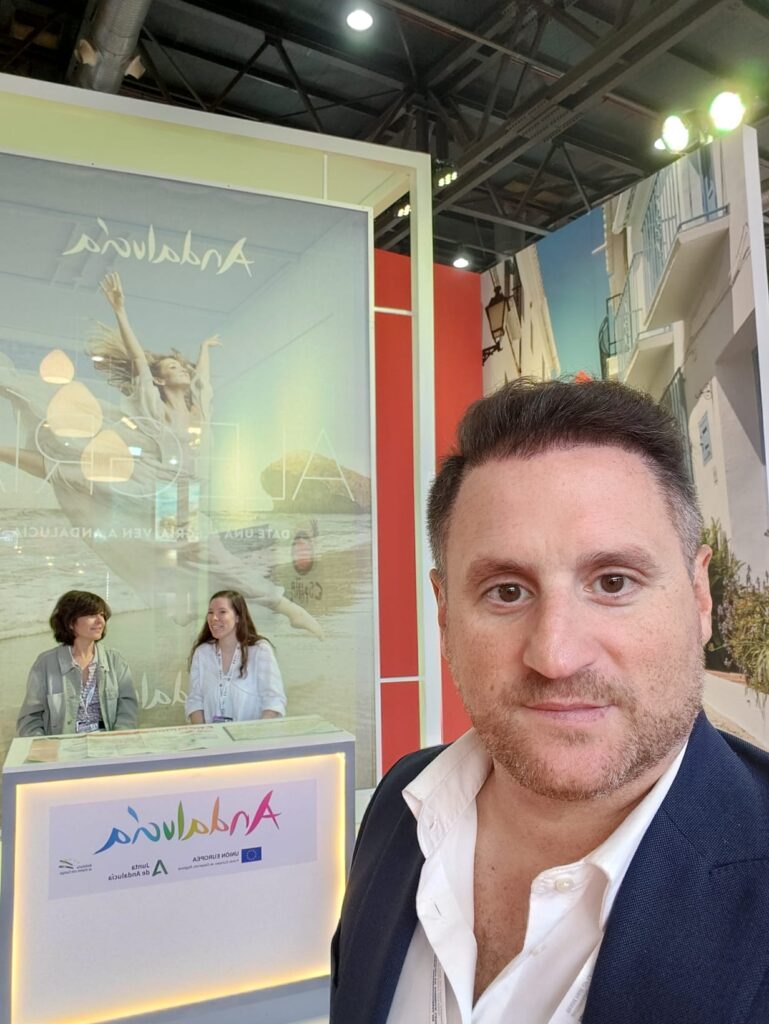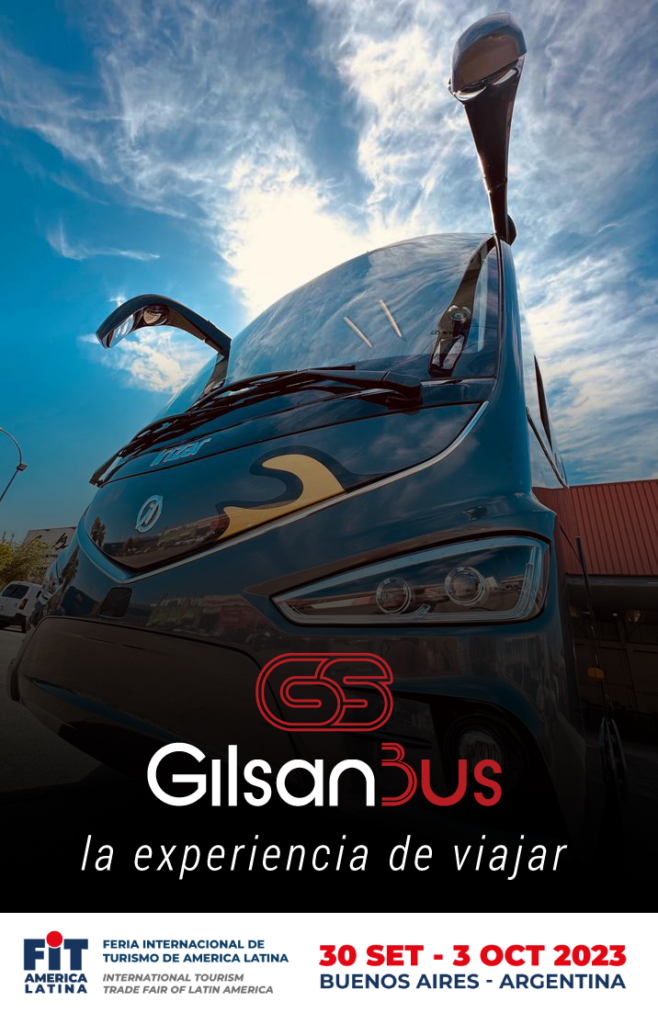 Our Mission: Responsible and Sustainable Mobility
At the FIT of Buenos Aires, we share our vision of a more sustainable and responsible tourism. GilsanBus is committed to providing transportation solutions that minimize our impact on the environment. Our vehicle fleet meets the most demanding energy efficiency and emissions standards, allowing us to offer greener mobility without compromising comfort and quality of service.
Exploring New Frontiers
At FIT, we have had the opportunity to explore new frontiers in the world of tourism. We have established valuable connections with tour operators, travel agencies, destinations and other industry professionals. These relationships will allow us to offer our customers an even broader range of travel options and quality services.
Excellence in service
One of the fundamental pillars of GilsanBus is our commitment to excellence in service. At FIT, we have shared our world-class service practices and standards with other tourism players. From the moment a customer books a trip with us until they arrive at their destination, we strive to provide an experience like no other.
Innovation and Technology
The world of tourism is driven by innovation and technology, and at GilsanBus we are not far behind. At FIT, we presented our latest technological additions, from online reservation systems to in-flight entertainment services. These innovations are designed to improve the traveler experience and ensure a comfortable and enjoyable trip.
Committed to the Community
At GilsanBus, we believe in giving back to the community. At FIT, we have shared our corporate social responsibility philosophy and how we are committed to initiatives that positively impact our local communities. Our investment in training local drivers and our support of charitable causes are just a few examples of our commitment.
The Future of GilsanBus
The FIT in Buenos Aires is not just an event, it is a milestone on our path to the future. The connections we have made and the ideas we have shared will propel us forward. We will continue to be committed to our mission of offering quality and sustainable transportation to our customers.
Conclusion
The Buenos Aires FIT has been an exciting and enriching journey for GilsanBus. It has allowed us to connect with the world of tourism on a global scale and forge relationships that will take our business to new heights. We are excited about the future and the opportunities that will arise as we continue to connect destinations and create unforgettable travel experiences.
See you soon, Buenos Aires!